Polling Station
Poll 01/12/2018 – 31/12/2018
Chronic deep vein thrombosis and postthrombotic syndrome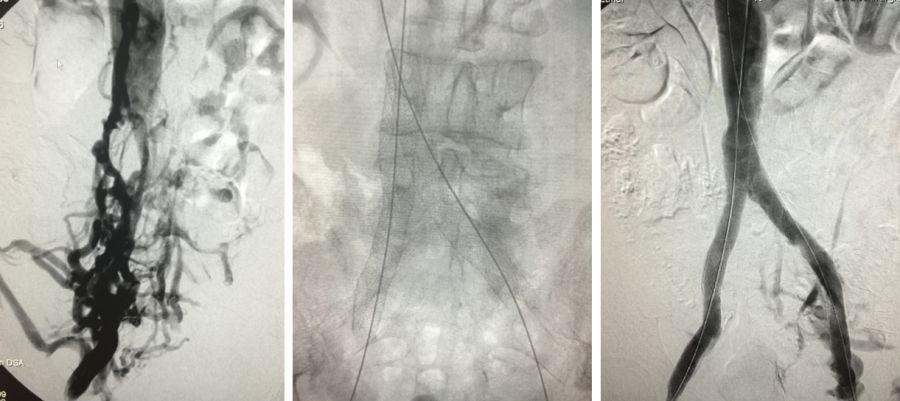 Case presentation:
41 years old female patient presenting with swelling of both limbs, diffuse aching, heaviness and tiring of both extremities since 5 years from a previous deep vein thrombosis on both limbs. At the time of presentation, the patient showed severe dermatoliposclerosis on the right extremity and ulceration at the level of the left internal malleolus. The patient had no other risk factors except Factor V Leiden mutation.
Prevalence of postthrombotic syndrome
Which percentage of patients will develop a postthrombotic syndrome during the first 5 years after deept vein thrombosis (DVT)?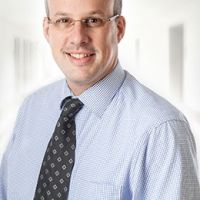 The expert:
Dr. Michael Lichtenberg, MD, FESC
In 25% of the cases, patients with persistent iliofemoral venous obstruction are at high risk to develop a post-thrombotic syndrome. 5-10% even develop symptoms of a severe post-thrombotic syndrome.
Indication for treatment
In which stage of postthrombotic syndrome, would you perform an endovascular therapy?
Swelling and pain

Brownish or reddish skin discoloration - dermatoliposclerosis

Atrophy blanche

Ulceration

All of the above, except for swelling and pain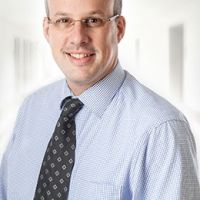 The expert:
Dr. Michael Lichtenberg, MD, FESC
Patients with at least C4 stage have a clear indication for a revascularization strategy to prevent worsening of post-thrombotic syndrome. Patients with already established ulceration have a much higher chance for venous ulceration healing after removing the venous outflow obstruction. A compliant compression therapy is, of course, basic therapy. If a significant reflux is (still) present after revascularization, this should be treated within a short time period after central endovascular treatment. A general recommendation for endovascular treatment of patients with venous claudication and/or persistent swelling cannot be made. This decision should be made individually for each patient, having in mind that venous claudication has a clear negative impact on the quality of life for young and active patients. For further detailed recommendation please refer to ''Lichtenberg M, de Graaf R, Erbel C. Standards for recanalization of chronic venous outflow obstructions. Vasa. 2018 Jun;47(4):259-266''.
Access vessel
Which is your access of choice in case of an occluded common femoral vein?
Contralateral common femoral vein

Transjugular approach

Ipsilateral popliteal vein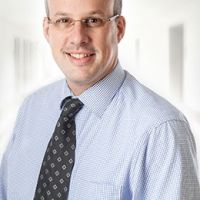 The expert:
Dr. Michael Lichtenberg, MD, FESC
This decision has to be made on a proper case planning with prior non-invasive diagnostic algorithms depending on the standards of the individual center (MRV is highly recommended instead of CTV). I personally prefer an ipsilateral approach whenever possible as this provides much better pushability and control of the recanalization wire. Alternatively, the contralateral or transjugular approach is a good second choice. I always recommend using long sheaths to provide as much support as possible. Quite often a recanalization procedure from two sides (to penetrate the occlusion) has to be perfomerd. Therefore, I recommend preparing for bailout recanalization when you plan the case.
Wire and support catheters
Which kind of profile do you select for your wire to recanalize the occluded vein?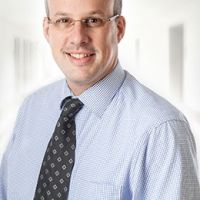 The expert:
Dr. Michael Lichtenberg, MD, FESC
My preferred choice is 0.035 curved Terumo stiff wire loaded in hydrophilic support catheter.
Overlapping between stents
Which is the most appropriate overlapping between two stents in the treatment of chronic vein occlusion?
No overlapping

1 cm

2 cm

3 cm

> 3 cm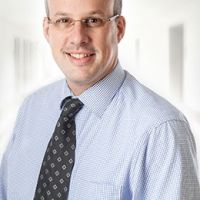 The expert:
Dr. Michael Lichtenberg, MD, FESC
Based on individual and expert opinion an overlapping zone of at least 2cm is recommended. I try to avoid overlapping under the inguinal ligament as this might increase stent fracture.
Anticoagulation
Which is the duration of the anticoagulation regime after vein stenting in patients with thrombophilic disorders?
Lifelong

Only 1 year

Only 6 months

No anticoagulation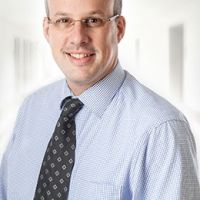 The expert:
Dr. Michael Lichtenberg, MD, FESC
For NIVL (non-thrombotic iliac vein lesion) stenting a short period of 3 months seems to be adequate (but the evidence is low). After thrombectomy and stenting in patients with acute DVT, we refer to the national and international recommendation and guidelines for anticoagulation. In general, patients with second or third episode of DVT need to be treated lifelong as must patient with severe thrombophilic disorders (homozygote disorders or antiphospholipid syndromes). I usually recommend a close cooperation with a division of blood coagulation on high-risk patients. Patients with unfavorable inflow from the femoral or deep femoral veins have a high risk for a re-occlusion as the one with IVC revascularisation. Even not supported with high evidence, I recommend temporary unlimited anticoagulation in these patients.
ASA (Acetylsalicylic acid, Aspirin) after vein stenting
Are you using ASA additionally to oral anticoagulation after vein stenting?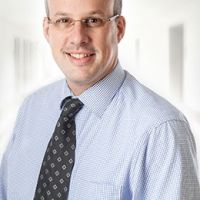 The expert:
Dr. Michael Lichtenberg, MD, FESC
There is no evidence to combine antiplatelet with anticoagulation therapy. Evidence, in general, is low for anticoagulation duration and type of anticoagulation. Based on our own data from the Arnsberg Registry we have very positive experiences with the new oral anticoagulants (Rivaroxaban and Apixaban). Officially, only Vitamin K antagonists are recommended based on their administration during the current stent trials.
Compression therapy after vein stenting
Which is the duration of compression therapy that you recommend to your patients after vein stenting for chronic DVT and severe postthrombotic syndrome?
None

1-3 months

6 months

1 year

Lifelong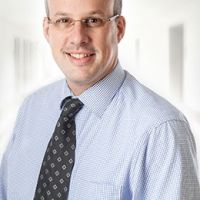 The expert:
Dr. Michael Lichtenberg, MD, FESC
Compression therapy is recommended in all cases of reflux within the epifascial and deep venous system. Quite often after resolving the outflow obstruction, reflux is a reason for persistent swelling of the treated limb. In patients with severe post-thrombotic syndrome compression therapy is one of main basic therapy options for pain relief and healing. Therefore, I recommend a compression therapy at least for six months after revascularization to facilitate the healing process in severe post-thrombotic syndrome.