Polling Station
Poll 01/10/2018 – 31/10/2018
Critical limb-threatening ischemia – CLI Global Society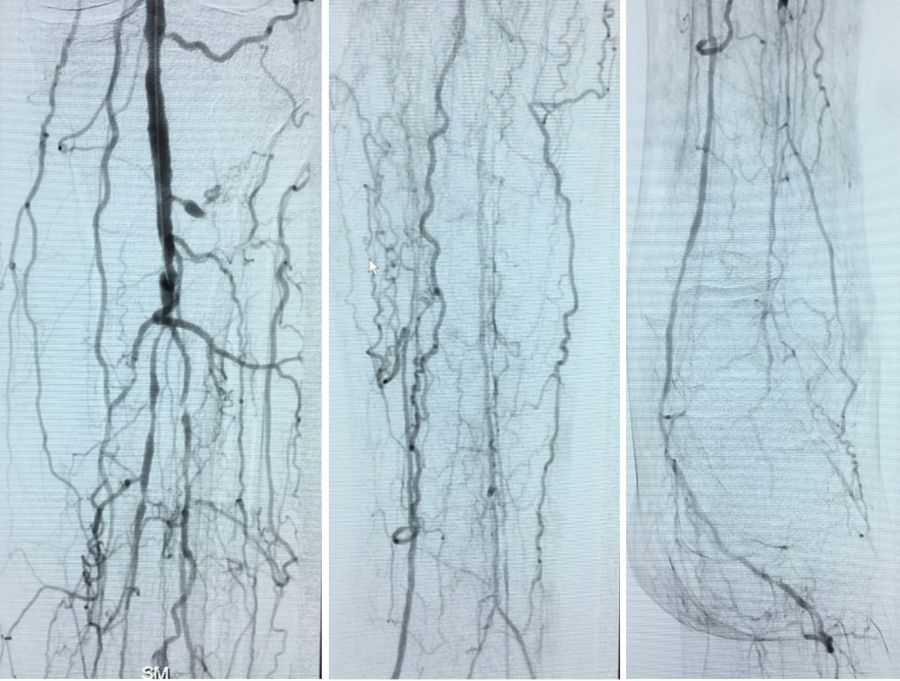 Patient's characteristics
Gender: Male
Age: 79 years old
Comorbidity: Arterial hypertension, hypercholesterinemia, chronic kidney disease (GFR: 53 ml/min/1,73m²), NYHA II, Coronary artery disease, previous CABG
Symptoms:  Toe ulceration of the left limb
Previous operations: None
ABI: incompressible, Toe pressure: 32 mmHg
Vascular Imaging – Duplex ultrasound: Isolated tibial vessel disease
If ABI is incompressible, which method are you using for the measurement of the foot perfusion?
Toe pressure
TcPO2
The presence of gangrene or ulcer is the main criterion to go for an intervention
Ankle systolic pressure
Other methods
Do you find the WIfI classification useful for your daily CLI practice?
Yes
No
I am not familiar with the WIfI classification
Does the CTOP classification influence your access strategy?
Yes
No
I am not familiar with the CTOP classification
Which is your primary endovascular treatment strategy in isolated tibial disease?
Plain balloon angioplasty
Plain balloon angioplasty and drug-coated balloons (DCB)
Plain balloon angioplasty and bare metal stent deployment, if necessary
Plain angioplasty and drug-eluting stent deployment, if necessary
Atherectomy as vessel preparation and DCB
Do you believe that BEST-CLI will address all relevant aspects of the best treatment strategy in CLTI patients?
How often do you perform follow up following CLI procedures?
Every 3 months
Every 6 months
Every 12 months
Depending on the clinical course of the patient
Do you suggest a more aggressive risk factor modification in patients with isolated tibial disease?
Do you have a dedicated interdisciplinary team for CLI patients in your clinic?