Polling Station
Poll 01/10/2018 – 31/10/2018
Critical limb-threatening ischemia – CLI Global Society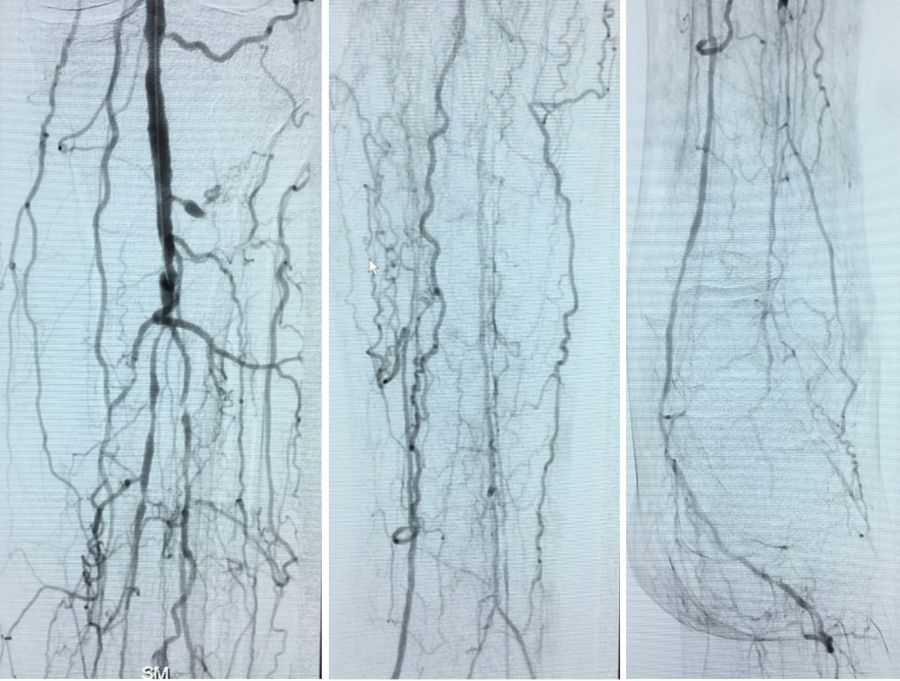 Patient's characteristics
Gender: Male
Age: 79 years old
Comorbidity: Arterial hypertension, hypercholesterinemia, chronic kidney disease (GFR: 53 ml/min/1,73m²), NYHA II, Coronary artery disease, previous CABG
Symptoms:  Toe ulceration of the left limb
Previous operations: None
ABI: incompressible, Toe pressure: 32 mmHg
Vascular Imaging – Duplex ultrasound: Isolated tibial vessel disease
ABI, TcPO2, AP, TP
If ABI is incompressible, which method are you using for the measurement of the foot perfusion?
Toe pressure

TcPO2

The presence of gangrene or ulcer is the main criterion to go for an intervention

Ankle systolic pressure

Other methods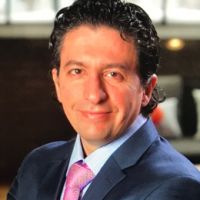 The expert:
Fadi Saab, MD, FASE, FSCAI, FACC
Patients with clinical diagnosis of CLI should undergo a detailed diagnostic angiogram with selective angiography of the ischemic limb. Patients who appear to have isolated tibial disease may undergo a detailed diagnostic angiogram to better define their anatomy and the revascularization approach. In the PRIME registry, isolated tibial disease was identified in 30% of patients. Almost 40% of patients had multilevel disease involving the infrainguinal arteries (1). In addition, CLI oprerators must emphasize the negligible value ABI's add in the diagnosis of CLI. In a recent paper by our group we found that up to 37% of clinically and anatomically proven CLI patients had near normal values (2). This is an important issue as patients may be misdiagnosed based on a normal or near normal ABI values. TCPO2 appears to be a useful tool in tracking and predicting wound healing. However, it is not readily available and may be difficult to obtain in some patients.
Wound/Ischemia/Foot Infection Score (WIFI)
Do you find the WIfI classification useful for your daily CLI practice?
Yes

No

I am not familiar with the WIfI classification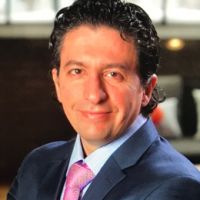 The expert:
Fadi Saab, MD, FASE, FSCAI, FACC
The Wound/Ischemia/Foot Infection Score (WIFI) is a proposed system to categorize the degree of ischemia related to lower extremities. Unfortunately, while the system incorporates multiple clinical and physiological assessments of CLI, it fails to offer a practical aspect to patient evaluation. In addition, it assumes that based on external clinical features, certain limbs may not be salvageable. In everyday practice, we find it cumbersome and difficult to apply. For example, we do not place much emphasis on ABI's once the clinical diagnosis of CLI has been made. Perhaps a much simpler version might be more usable, but for now, I find it possibly more useful in a research setting.
CTOP classification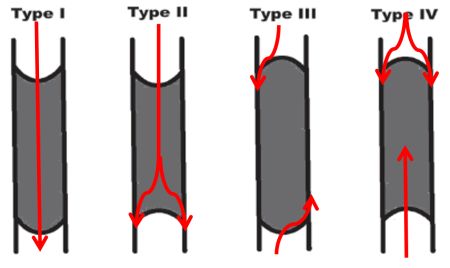 Does the CTOP classification influence your access strategy?
Yes

No

I am not familiar with the CTOP classification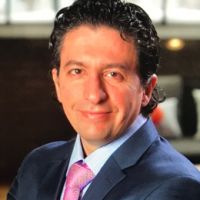 The expert:
Fadi Saab, MD, FASE, FSCAI, FACC
Our group has published the results of the CTOP trial in JEVT (3). Based on our findings, we were able to identify four types of CTO's. In the CTOP trial there were strong predictors for CTO's requiring pedal access. Lesion length (greater than 10 cm), CTOP II/III and severe calcifications are the strongest predictors of pedal access requirement. In our practice, once the team has optimized the preparation required for obtaining pedal access, the operator may cross the CTO much faster.
ISOLATED TIBIAL DISEASE
Which is your primary endovascular treatment strategy in isolated tibial disease?
Plain balloon angioplasty

Plain balloon angioplasty and drug-coated balloons (DCB)

Plain balloon angioplasty and bare metal stent deployment, if necessary

Plain angioplasty and drug-eluting stent deployment, if necessary

Atherectomy as vessel preparation and DCB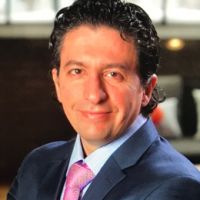 The expert:
Fadi Saab, MD, FASE, FSCAI, FACC
To answer this question, I would like to mention a few facts about the current state of CLI lesions. We learned from the PRIME registry (1) that 30% of our lesions are isolated in the tibial vessels. The average lesion length was between 200-250mm. Balloon angioplasty in long calcified lesions tend to have a higher rate of mechanical complications. The use of atherectomy in tibial vessels has been shown to decrease the rate of mechanical complications (Example: Dissection, perforation). It is for that reason the combination of atherectomy plus balloon angioplasty the preferred modality of revascularization. Whether the use of drug-coated balloons would be advantageous is yet to be seen. We are looking forward to the results of Lutonix BTK trial announced later this year.
BEST-CLI trial
Do you believe that BEST-CLI will address all relevant aspects of the best treatment strategy in CLTI patients?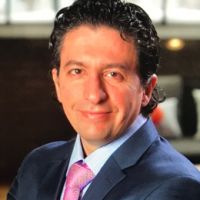 The expert:
Fadi Saab, MD, FASE, FSCAI, FACC
The Best CLI trial is an NIH funded trial that's trying to address the question of endovascular vs surgical revascularization in CLI patients. Unfortunately, the study assumes that the same level of expertise exists in all enrolling centers. In addition, it will exclude patients that did not qualify for the randomization. As a clinician, I am very interested in knowing the number of patients that fail to qualify for the trial. Ultimately, my biggest concern is the generalization of the findings of the trial. The best case scenario would be for us to identify the subgroups benefiting from a particular strategy. For example, most CLI operators would agree that distal tibial and plantar disease might be better served with endovascular approach. Overall, all health care providers must emphasize the importance of recognizing CLI as a deadly disease. In the US, almost 40-50% of patients will undergo an amputation without a vascular evaluation.
FOLLOW UP AFTER INTERVENTION
How often do you perform follow up following CLI procedures?
Every 3 months

Every 6 months

Every 12 months

Depending on the clinical course of the patient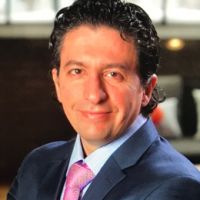 The expert:
Fadi Saab, MD, FASE, FSCAI, FACC
We currently have a specific PV follow up protocol. We typically evaluate the patients in 2 weeks. The patients will undergo an arterial duplex with ABI's at 30 days. We will clinically evaluate the patient every 3 months thereafter with an office visit and an ABI. At 12 months the patient will undergo a repeat arterial duplex. The patient may be removed from the PV follow up protocol if there clinical condition change (Example: wound worsening).
RISK FACTOR MODIFICATION
Do you suggest a more aggressive risk factor modification in patients with isolated tibial disease?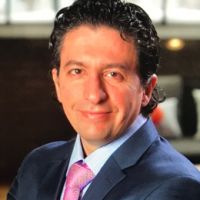 The expert:
Fadi Saab, MD, FASE, FSCAI, FACC
Medical therapy has always been advocated for patients with PVD. However, trials examining the importance of risk factor modification in PVD are lacking. This is changing as more focus is being shifted toward the topic. The recent COMPASS trial examined the value of antithrombotic in stable PVD. We feel that until larger trials examining PVD are available, we won't be able to focus on particular subsets of CLI patients. The currently awaited Voyager trial will examine the importance of anticoagulation in addition to antiplatelet therapy for patients undergoing revascularization for PVD (4). This is an international trial currently led by Dr. William Hiatt. The results are going to be very interesting and may offer some guidance on how to treat PVD patients and in particular a subgroup of CLI patients.
ESTABLISHMENT OF CLTI CENTRE
Do you have a dedicated interdisciplinary team for CLI patients in your clinic?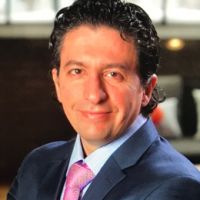 The expert:
Fadi Saab, MD, FASE, FSCAI, FACC
The concept of a CLI team is always thought of as a physical entity. However, we believe that a CLI team is more about finding collaborators that share the passion for limb preservation. Any successful CLI team has to have a champion that coordinates the efforts of all providers. The champion must identify health care providers that are passionate about these patients. This will include all specialties from vascular surgery, radiology, cardiology, podiatry, endocrinology, nursing, infectious disease, nephrology, and wound care specialist.