Polling Station
Poll 01/05/2019 – 31/05/2019
The radiation exposure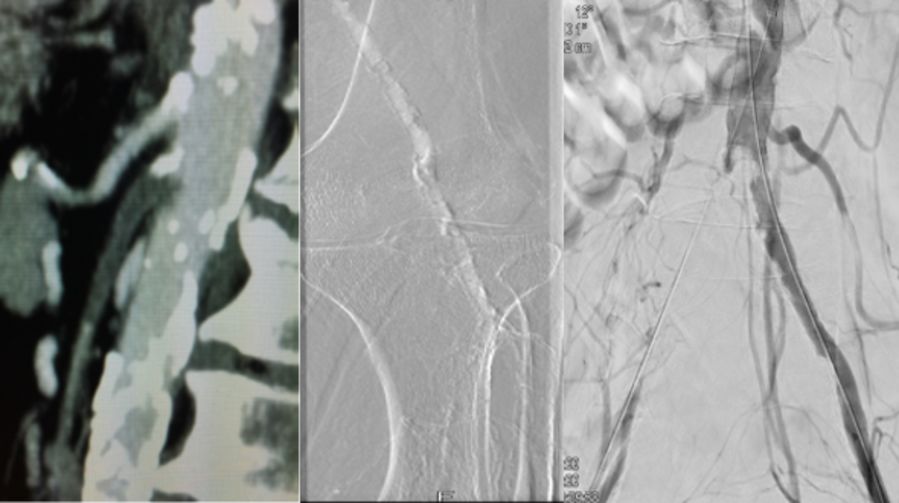 Since January 2018, employers in the U.K and Europe have had to comply with their duties under the Ionising Radiations Regulations 2017, IRR17. Previous to this most health trusts working with ionising radiation followed IRR99.
The main changes since the last edition (IRR99) that affect the operator:
The dose limit for exposure to the lens of the eye has been reduced from 150 mSv to 20 mSv in a year. This is usually assessed using forehead monitoring bands.
It is the duty of the operator to control methods for restricting exposure to ionising radiation by use of distance and shielding etc.
Does the potential radiation exposure influence your pre-interventional treatment plan?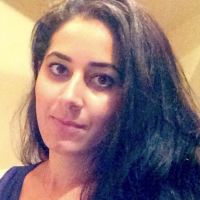 The expert:
Bella Huasen, MD
Our aim should always be to try to restrict exposure when working with ionising radiation (X-Rays in most endovascular work). One of the first considerations is to decide whether the risk can be avoided by choosing an alternative technique which does not involve ionising radiation. Any alternative techniques chosen, should not lead to an overall increase in the health and safety risks that employees and other people will be exposed to. If the best health treatment plan and overall patient well-being is best achieved using X-rays, then priority should be given to keeping individual doses as far below dose limits as is reasonably practicable. Insuring operator is wearing appropriate cover and that the equipment and room is also appropriate. In many cases, shielding will either form part of the equipment (eg covers, shutters and collimators) or an enclosure around the device (eg a room or purpose-made structure). Local shielding around sources including purpose-made covers, drapes, free-standing screens and even bags of lead shot can also be used to restrict exposure where an enclosure is not reasonably practicable.
Does the radiation exposure during an intervention change your treatment strategy?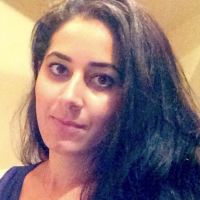 The expert:
Bella Huasen, MD
Procedural pre-planning is paramount to reducing operating steps, and thus overall procedural time using Fluoroscopy/radiation. During the procedure alternative plans may be made if the procedure is noted to require longer length of time than originally anticipated or found to be more complex than noted on the primary imaging. In this instance the procedure maybe split into two sittings. For example, an EVAR repair with IIA embolization maybe done in two stages. The first being the embolization of the IIA and in another sitting the endovascular aortic repair AAA. T El-Sayed demonstrated in 2017 that radiation induced DNA damage was seen in operators performing endovascular aortic repair. Probably one of the first studies to have ever made this link. The study also went on to highlight the importance of leg shielding.
Are you using protection cap?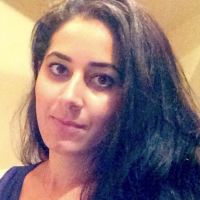 The expert:
Bella Huasen, MD
Some colleagues do wear head shielding. At present this is not yet normal practice at my institute. There is some debate regarding the benefits of head protection if other methods of scatter protection are maximized. Thus, more studies are required to assess if this is beneficial to the operator. Concerns over scatter and the current head designs will also need to be fully assessed to ensure benefits as well as operator comfort. Kuon et al, found benefits in 0.5 mm lead caps; in particular where the operator was looking towards the tube. This particular setting causes the maximum exposure to the lower parts of the face, and therefore they believe that minimisation of this fraction can be achieved through an improved lead cap. Further studies are required, and if benefits are proven then this should be implanted in our practice. I look forward to learn more about this.
Which of the following imaging modalities do you routinely use to reduce the radiation exposure?
Fusion Imaging

Intravascular Ultrasound (IVUS)

Extravascular Ultrasound

Optical Coherence Tomography

None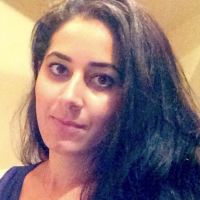 The expert:
Bella Huasen, MD
The most basic tool is understanding the fluoroscopy machine, and where best to place the lead shielding for certain procedures to avoid excessive scatter. It's also helpful to be aware of where scatter is at its most. All the new technology and software are added benefits. Where radiation can be avoided all together without compromising care and outcomes, then these options should always be explored.
Do you believe that the scientific committees/societies should set limits regarding the overall radiation exposure of physicians?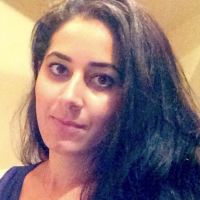 The expert:
Bella Huasen, MD
The limit on equivalent dose for the lens of the eye is 20 mSv in a calendar year; or 100 mSv in any period of five consecutive calendar years subject to a maximum equivalent dose of 50 mSv in any single calendar year. The limit on equivalent dose for the skin is 500 mSv in a calendar year as applied to the dose averaged over any area of 1 cm2regardless of the area exposed, and the limit on equivalent dose for the extremities is 500 mSv in a calendar year. This is set by the IRR17 for employees over the age of 18. These limits are mostly established from old data from nuclear war disaster victims. We know that DNA damage is different in different individuals, and some of us are more predisposed than others to radiation damage leading to cancer or radiation induced cataract. I believe more should be done to protect operators who are at high risk to ensure they deliver the latest best health care treatment, but not to the compromise of their own wellbeing. This will require further collaboration between IRR17 committees, radiations physicist and our clinical societies.
Do you believe that the scientific committees/societies should set limits regarding the overall radiation exposure of patients?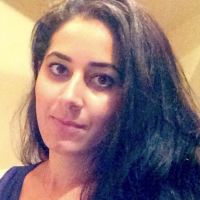 The expert:
Bella Huasen, MD
The scientific unit of measurement for whole body radiation dose, called "effective dose," is the millisievert (mSv). Natural radiation depending on where you live can give you a dose of about 3 mSv per year. For individual members of the public, the annual effective dose equivalent limits are 1 mSv. It is essential when possible to minimise radiation effects by tracking cumulative exposure rather than just one-off readings especially those who are under-going multiple or other procedures. A specific limit for all patients may be difficult as some procedures carry higher dose, for example chemo-embolisation, than an SFA angioplasty. However, as clinicians we should be obtaining similar levels for similar cases and procedures. Again, multi-committee meetings and discussion should take place to obtain the best options for patients, and operating target levels may be useful especially since devices, equipment and regulations have changed over the recent years. This then needs to be passed through to all staff involved so everyone has some understanding of the approximate expected doses to the patient per procedure. This will help audit any necessary changes required. I know this method is employed in many centres, but not equally across the EU.
Are you satisfied with the current developments in the field of radiation protection?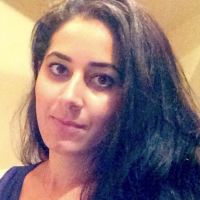 The expert:
Bella Huasen, MD
I feel there is still a lot more to be done. If you compare the advancement in most of our endovascular work with radiation protection you would appreciate, we lack behind in this field. Radiation affects many clinicians of various sub-specialties such as I.R, Cardiology, Vascular Surgery, Oncology and Orthopedics. Also, radiation protection applied throughout various sites are different and there are many inconsistencies. This suggests many are not aware of the harm they cause to themselves and others in the operating room. Basic radiation protection should be advocated a lot more, to the same level as infection control in operating theatres.