Aspirational Mechanical Thrombectomy in AVF
Over the last few years, we have seen emerging technology aimed at the management of AVF thrombosis. Some have been developed from cardiac and neuro-intervention methods and techniques.
The following slides demonstrate some of these systems, along with a case using one of these devises to remove AVF clot. The aim is to give clinicians insight to an alternative management and to raise constructive discussions on the future of Thrombectomy methods.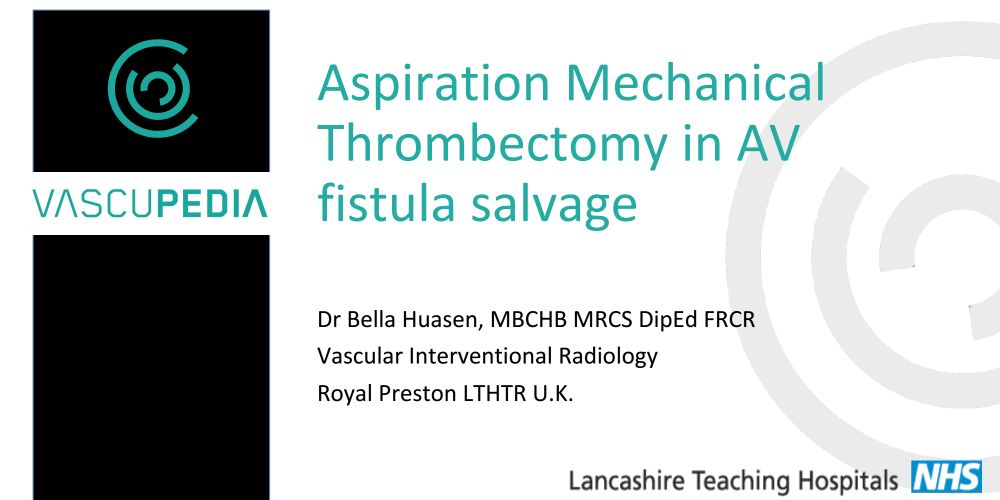 Comments