Cydar EV Maps
Cydar EV Maps is a cloud-based software that provides an integrated solution for planning, navigation and review of surgical procedures using the power of artificial intelligence for endovascular surgery. The system generates a patient-specific 3D map of relevant soft tissue that updates real-time to optimise procedure planning and intra-operative navigation as well as allowing assessment of outcomes.
Manufacturer Info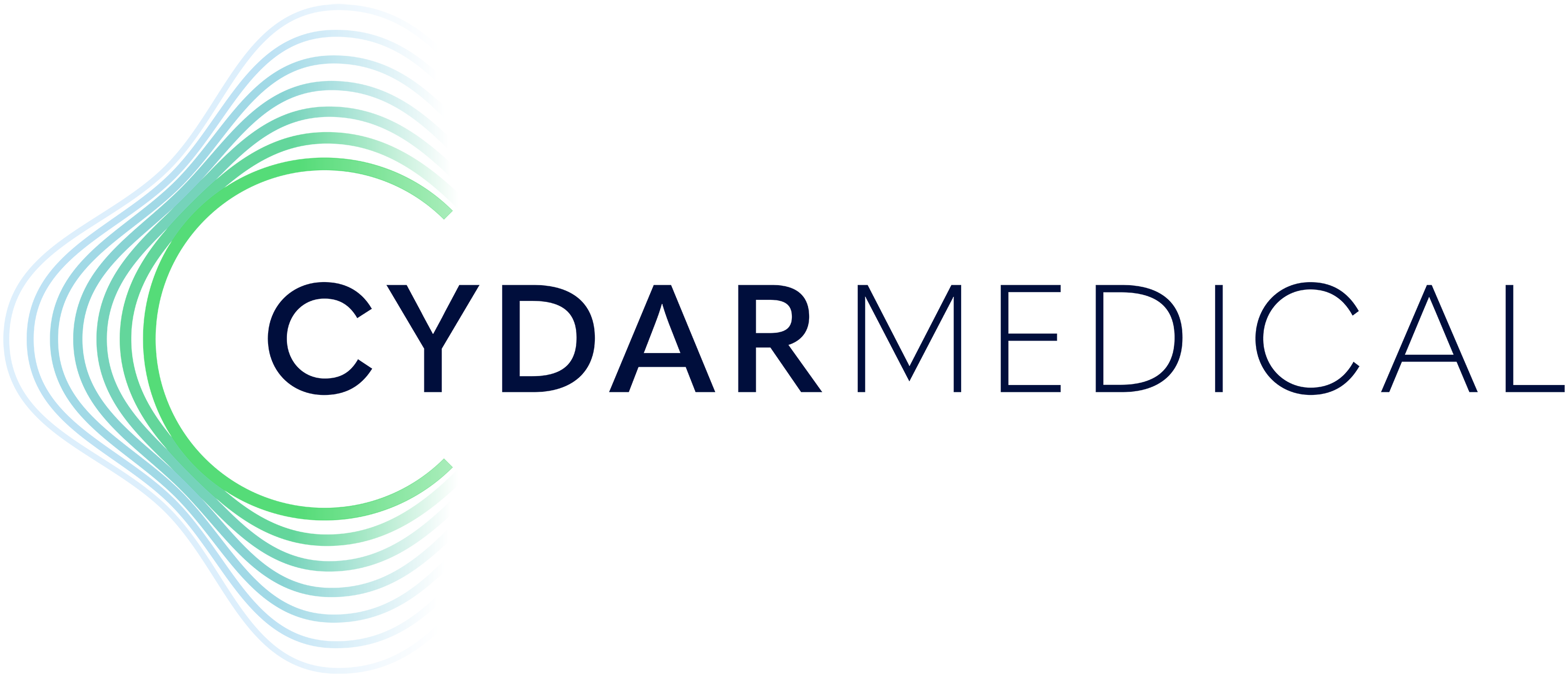 Cydar Medical
Why to use it
We understand the importance of adding real clinical value to your procedures, and that every second spent in the OR has to be put to good us.
Advances in technology have made it possible to make surgeries faster, easier and smarter by using tools such as artificial intelligence to augment clinical decision-making. As patient numbers rise and procedures become more complex and time-consuming, patient-specific real-time procedure planning, navigation and review, optimization of equipment, and usability have become ever more important. To help overcome these challenges, we have developed a solution to help drive efficiencies, increase automation and bring you more confidence when treating your patients.
Our cloud-based software solution offers flexible and convenient access to the latest version of Cydar EV Maps. Available at any time on any device with a web browser, you have the power to
connect with colleagues across the globe, aiding in effective team communication, and bringing them into your case when you want them.
Key Benefits:
Collaborate to plan your cases
Share your screen with colleagues during intra-operative procedures
On-demand Cydar Medical Support team 24/7
More efficient workflow
Automatic updates bringing you the latest functionalities
Data security
Easy access to previous treatment cases including imaging and planning information in one location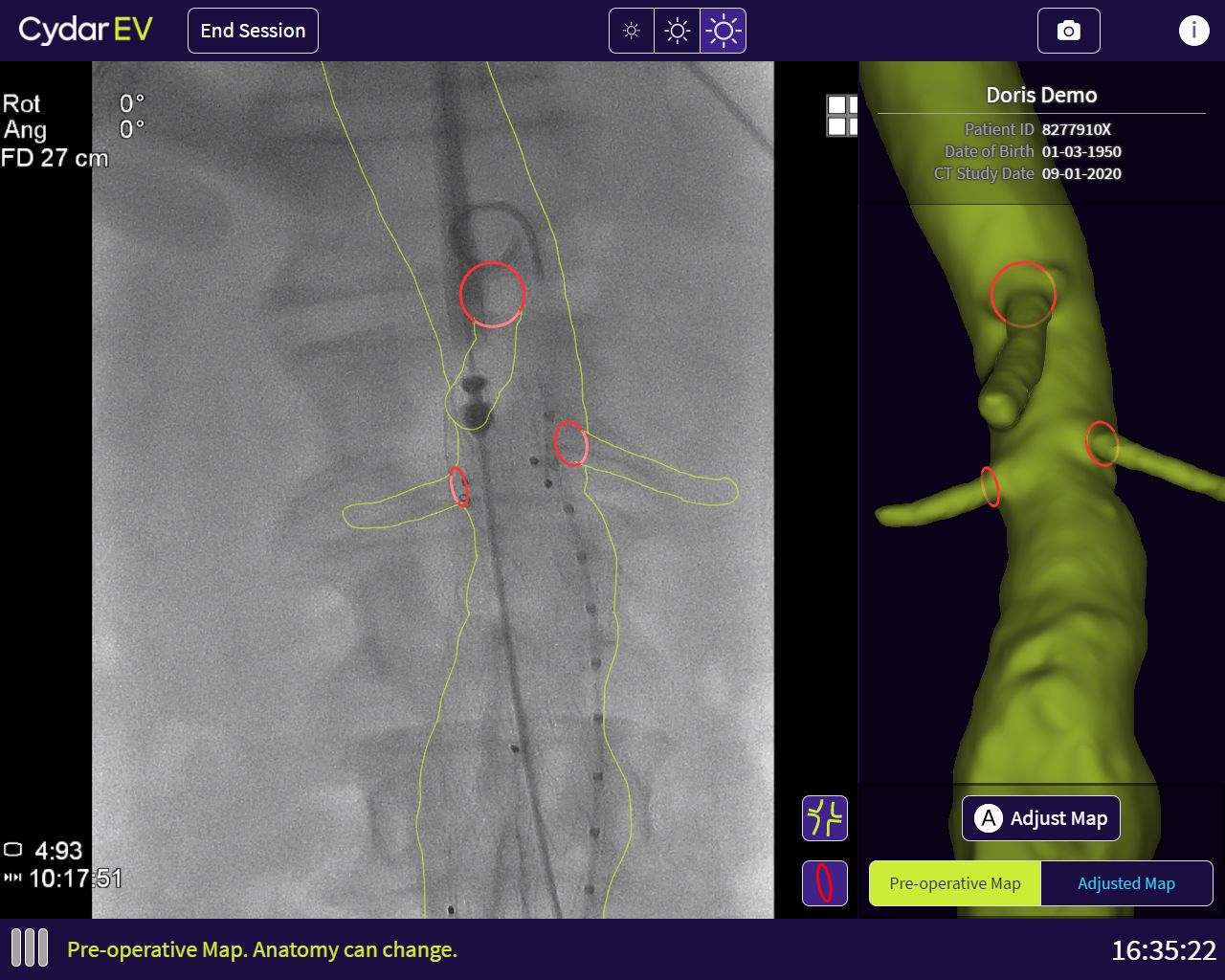 Instructions for use
Characteristics
CYDAR SUITE:
Agnostic to any room set-up
Vault access from any device with web browser
Remote control to navigate and interact with software
PLAN
Remote upload of CT scans direct to the vault by referring centers via 2factor authentication for authorized users
Automatic segmentation of anatomy
Automatic placement of rings in the correct angulation of the ostia
Full suite of measurement and sizing tools
Collaboration capabilities to share case planning remotely via 2factor authentication for authorized users
Button for secure real-time online support from Cydar team
NAVIGATE
Recognition AI looks at fluoroscopy and automatically adjusts preoperative map at the start of the case to account for the vertebrae
Ability to adjust 3D map due to deformation from wires and device placement
Patient vertebrae tracking for accurate automated real-time map adjustments due to patient movement
Collaboration capabilities for live screen-share on any device with a web browser via 2factor authentication for authorized users
Button for secure real-time online support from Cydar team
Last verified map feature gives valuable information, even when the live X-ray images are obscured by radiographic coning, surgical instruments or digital subtraction
REVIEW
Remote secure access with authorized users to hospital vault from any device with a web browser
Access to all case recordings and pre-operative plans in one location
Video download capabilities