Dynetic®-35 Balloon-Expandable Cobalt-Chromium Stent System
The Dynetic®-35 balloon-expandable cobalt chromium stent system is the next generation iliac stent with excellent radial strength and superb flexibility, indicated for the treatment of de novo or restenotic atherosclerotic lesions in iliac arteries.*,†
*Indication as per IFU. †Note: The Dynetic-35 does not have TGA (Therapeutic Goods Administration – Australia) approval for use within the common iliac artery. ** not available for sale in the US.
Why to use it
• Thin Struts With High Radial Strength: Up to 23% higher radial strength compared to leading competitor cobalt chromium stents.1 The most flexible stent design compared to leading competitor stents.2
• 6F Compatibility in Full Size Range: The 140-μm thin strut stent design combined with the low profile balloon catheter delivery system offers the full product range in 6F sheath compatability.3
• Excellent Deliverability: The low profile design with its low crossing profile offers excellent deliverability* compared to leading competitor devices.1,3
• Radial Approach Possible: With the usable catheter length up to 170 cm.
1. BIOTRONIK data on file. 8.0 mm stent diameter; 2. BIOTRONIK data on file. IIB(P) 13-2019. 10.0 mm stent diameter; 3. BIOTRONIK data on file; 3. Endovascular Today – Europe Buyer's Guide 2019, Balloon-Expandable Stents. http://evtoday.com/device-guide/european/152#.
Dynetic is a trademark or registered trademark of the BIOTRONIK Group of Companies.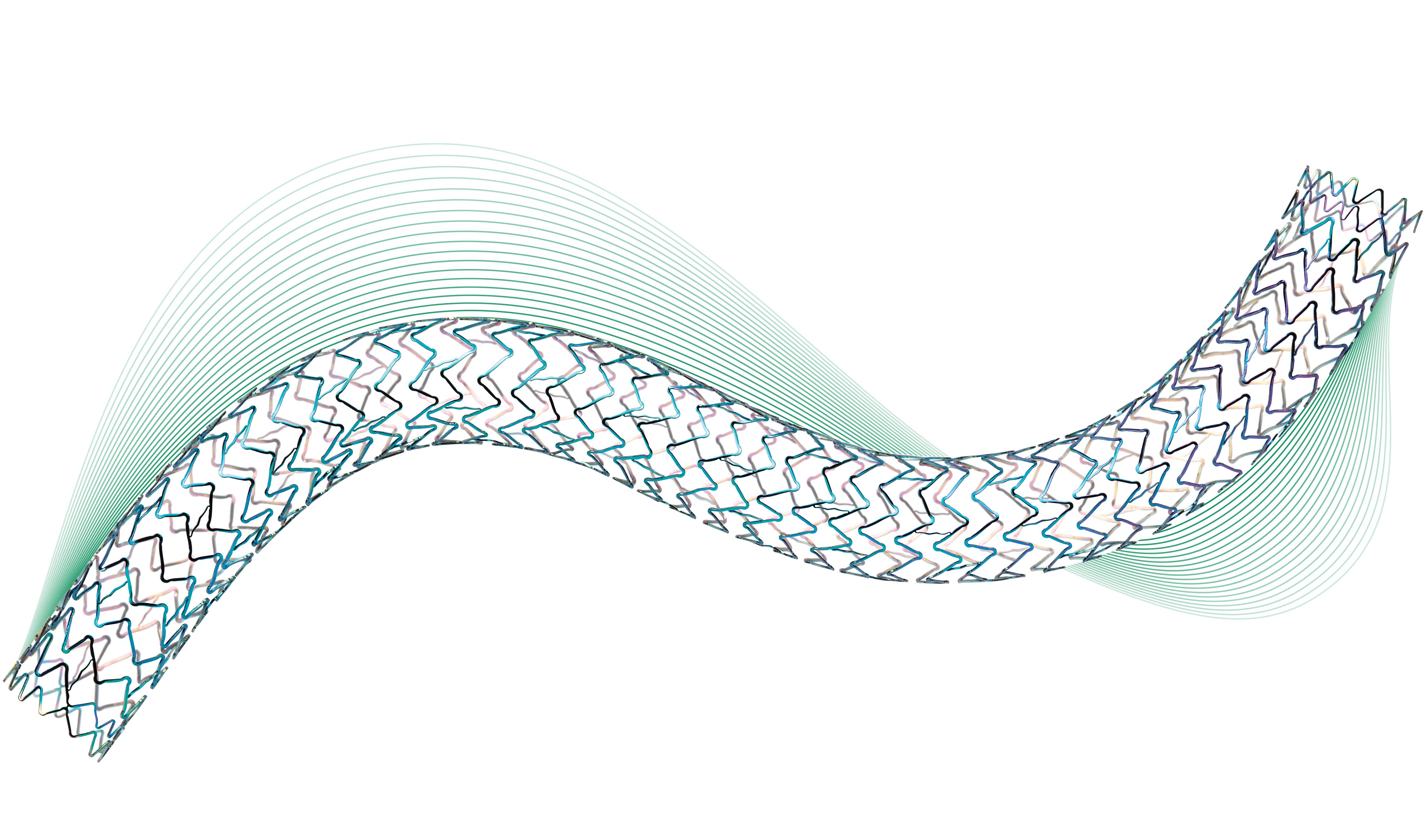 Characteristics
| Stent Technical Data | |
| --- | --- |
| Stent | Balloon-Expandable |
| Stent Material | Cobalt Chromium |
| Strut Thickness | 110 μm (ø 5.0 - 7.0 mm), 140 μm (ø 8.0 - 10.0 mm) |
| Shortening | Negligible |
| Stent Coating | proBIO®(Amorphous Silicon Carbide) |
| Sizes | ø 5.0 - 10.0 mm; L: 18 - 28 - 38 - 58 - 78 mm |
| Delivery System Technical Data | |
| --- | --- |
| Catheter Type | OTW |
| Recommended Guidewire | 0.035" |
| Tip | Low entry profile, colored |
| Balloon Markers | 2 swaged markers |
| Shaft | 5.1 - 5.4F, hydrophobic coating, dual-lumen |
| Usable Length | 90 cm, 130 cm and 170 cm |
| Markers | 2 swaged markers |
| Guidewire Lumen | Hydrophobic coating |
| Nominal Pressure | 10 atm |
| Rated Burst Pressure | 14 atm (ø 5.0 - 8.0 mm), 12 atm (ø 9.0 - 10.0 mm) |