Indigo System
Penumbra's Indigo Aspiration System is intended for the removal of fresh, soft emboli and thrombi from vessels of the peripheral arterial and venous systems. A minimally-invasive device, Indigo System enables the restoration of blood flow in such cases as acute limb ischemia, deep vein thrombosis, dialysis access thrombosis and pulmonary emboli.
Why to use it
The Indigo System aspiration catheters utilizing Penumbra´s ENGINE aspiration source to deliver nearly pure, continuous vacuum to our catheters that when connected can atraumatically remove the thrombus present in various vascular beds.
Penumbra ENGINE facilitates an easy, simple set-up and the integrated clot catcher allows for immediate live feedback of clot removal during cases.
The Indigo catheters (CAT3, CAT5, CAT6, CAT8, and CATD) vary in diameters from 3.4 to 8 F and lengths of 50 to 150 cm.
Each Indigo catheter is available with a corresponding Indigo Separator which is an adjunctive device that is advanced and retracted through the catheter at the proximal margin of the primary occlusion to facilitate clearing of the thrombus from the catheter tip enabling the operator to remove thrombus efficiently.
The Indigo System has been applied for use as a first-line approach or rescue therapy for arterial and venous thrombotic events.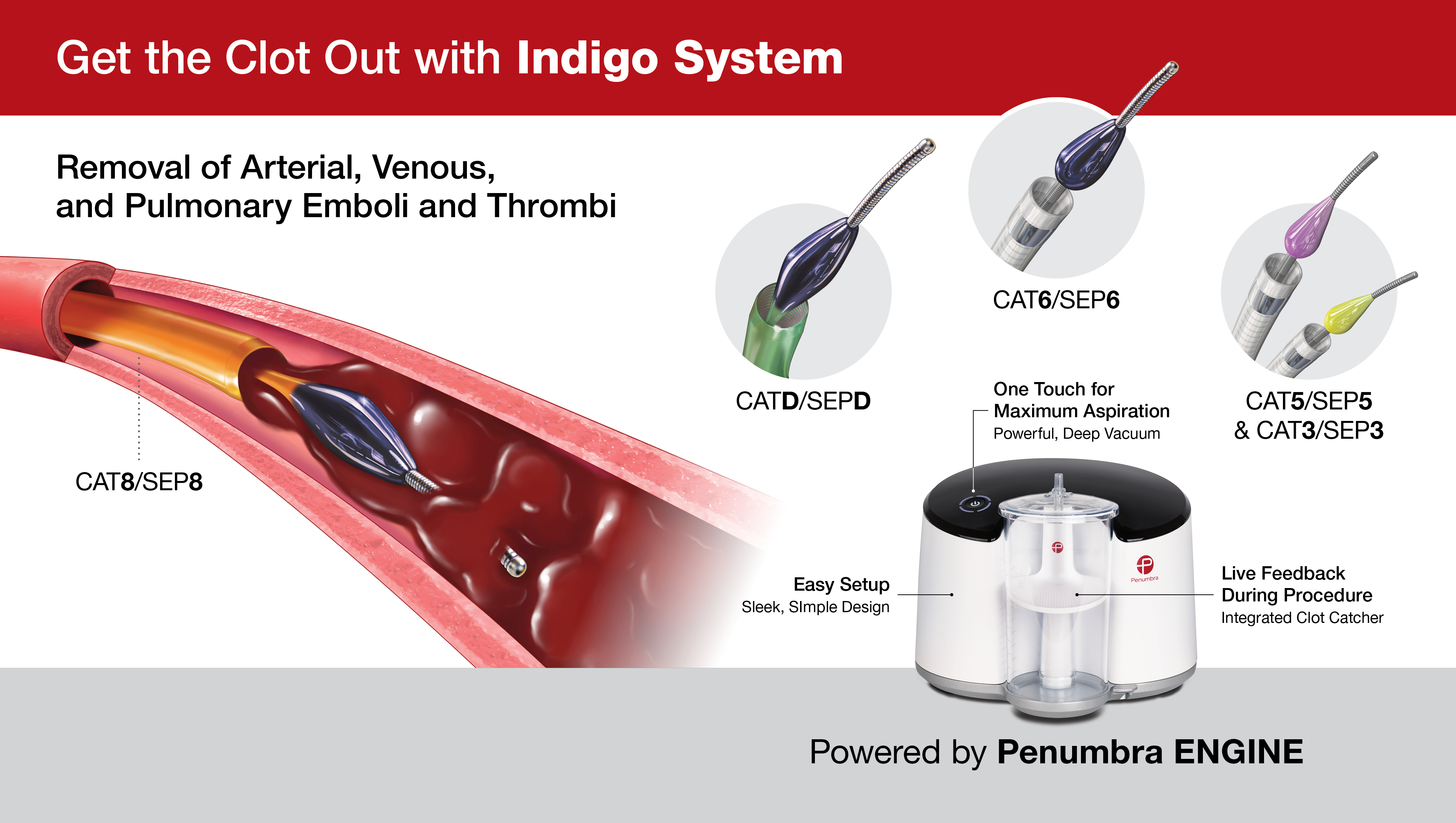 Instructions for use