Pulsar®-18 T3 Self-Expanding Stent System
The Pulsar-18 T3 self-expanding stent system is a unique combination of 3 technologies that is indicated for use in patients with atherosclerotic disease of the superficial femoral, proximal popliteal and infrapopliteal arteries and for the treatment of insufficient results after percutaneous transluminal angioplasty (PTA), e.g. residual stenosis and dissection.*
*Indication as per IFU. ** not available for sale in the US. 
Why to use it
• Thin Struts, Low COF: 140 μm thin struts – thinner than leading brands1 – for lower chronic outward force (COF).2 Thinner struts and lower COF lead to a lower risk of restenosis,3 reduced vessel injury and inflammation,3 and faster endothelialization.4,5 
• Tri-axial System With Braided Retractable Shaft: Outer stabilizing shaft isolates the retractable shaft from friction caused by the introducer valve to ensure accurate stent deployment.
• 4F Low-Profile Delivery System: Potential for safer, faster and simpler procedures than 6F. Compared to 6F, 4F interventions have clinically proven lower access site complication rates,6 shorter compression time,6 45% smaller puncture site,7 no need for a closure device,7 and potential for ambulatory treatment.
• Wheel operated handle: Easy-to-use, ergonomically designed.
1. BIOTRONIK data on file. 6.0 mm diameters; 2. BIOTRONIK data on file. 6.0 mm diameters. Supera stent not possible to test due to its design and applied test method ; 3. Zhao HQ Late stent expansion and neointimal proliferation of oversized nitinol stents in peripheral arteries. Cardiovasc. Interv. Radiol. 2009; 32(4); 720-6; 4. Koskinas C. Role of endothelial shear stress in stent restenosis and thrombosis: pathophysiologic mechanisms and implications for clinical translation. JACC 2012 10;59(15):1337-49; 5. Koppara T. Thrombogenicity and early vascular healing response in metallic biodegradable polymer-based and fully bioabsorbable drug-eluting stents. Circ Cardiovasc Interv. 2015 8(6):e002427; 6. Bosiers M et al. 4-French – compatible endovascular material is safe & effective in the treatment of femoropopliteal occlusive disease: Results of the 4EVER Trial. ENDOVASC THER 2013; 20: 746-756; 7. BIOTRONIK data on file.
Pulsar is a trademark or registered trademark of the BIOTRONIK Group of Companies.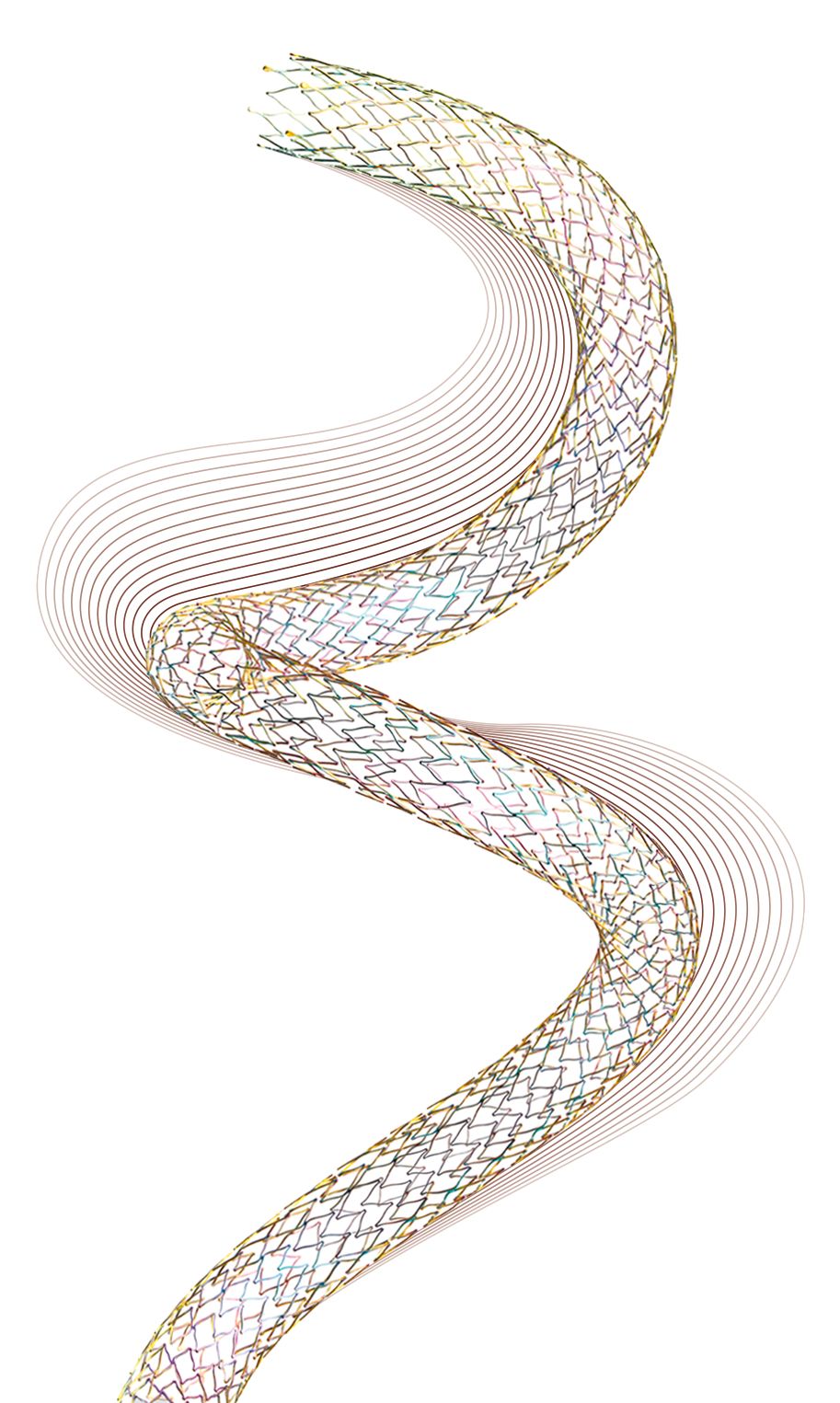 Characteristics
| Stent Technical Data | |
| --- | --- |
| Catheter Type | OTW |
| Recommended Guidewire | 0.018" |
| Stent Material | Nitinol |
| Strut Thickness | 140 μm |
| Strut Width | 85 μm |
| Stent Coating | proBIO® (Amorphous Silicon Carbide) |
| Stent Markers | 6 gold markers on each end |
| Sizes | ø 4.0 - 7.0 mm: L:20 - 200 mm |
| Shaft | 4F, hydrophobic coating, tri-axial |
| Usable Length | 90 cm and 135 cm |