Reconnaissance PV .018 OTW Digital IVUS catheter
Manufacturer Info
Why to use it
The only .018 over-the-wire IVUS catheter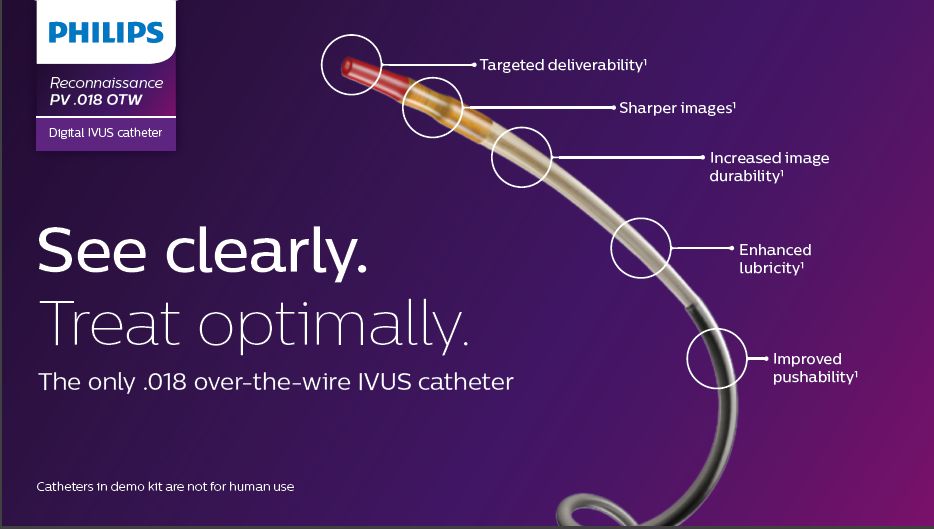 Instructions for use
Characteristics
Outstanding deliverability1
Enhanced catheter components tip to tail, longer working length, and improved lubricity through hydrophilic coating.
Improved workflow
5F sheath compatible OTW platform enables fluid infusion, guidewire exchange, and pedal access.
Enhanced image durability1
Newly-designed scanner support protects the transducer during tortuous maneuvers to allow for improved image durability during cases compared to PV .018 RX.
1. Reconnaissance PV .018 OTW Marketing Evaluation Report, D000558087/A