Stellarex Drug Coated Angioplasty Balloons
Drug-coated 0.035″ and 0.014" angioplasty balloons
Manufacturer Info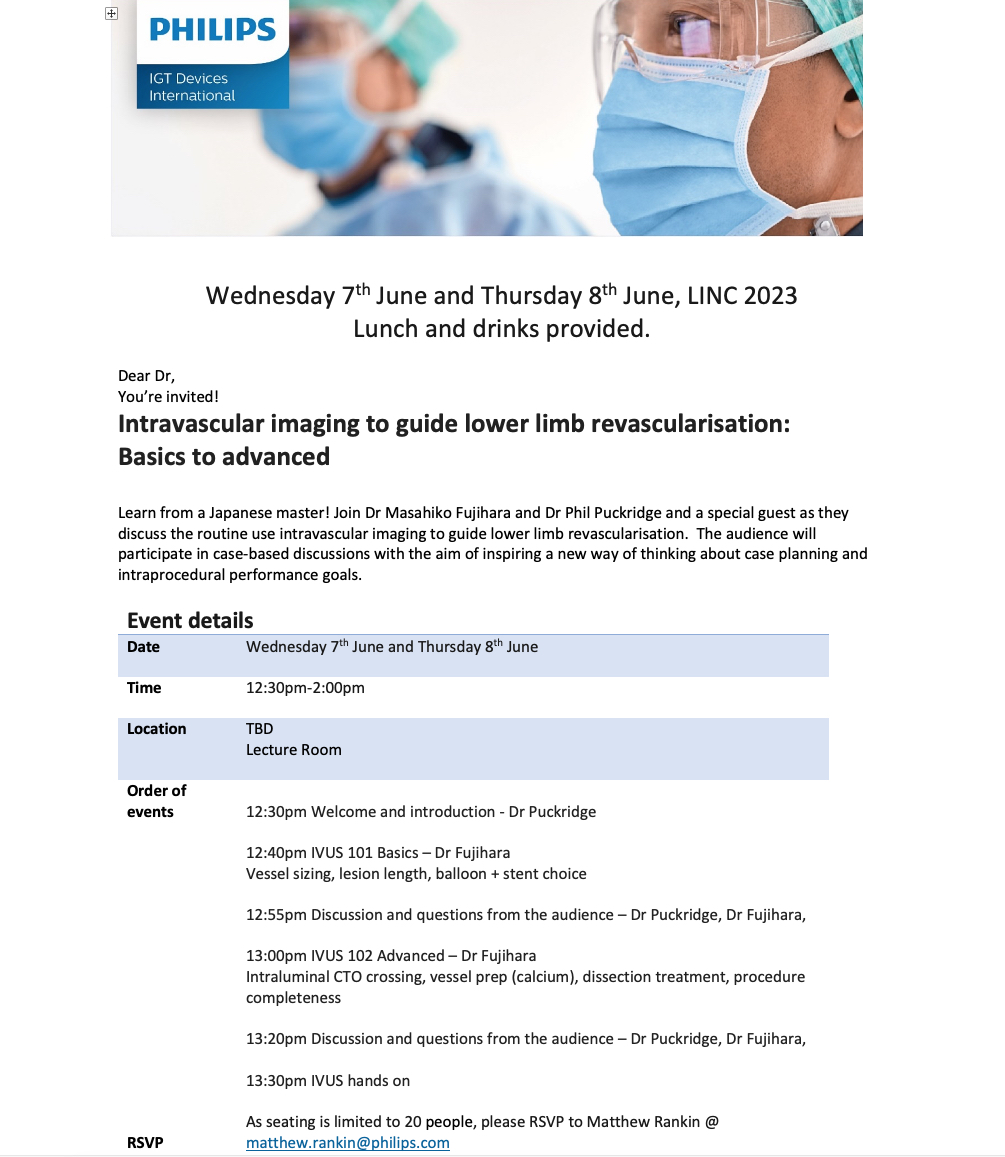 Philips
Why to use it
The Clear DCB Choice
No-compromise solutions to treat Peripheral Artery Disease (PAD).
Stellarex drug-coated balloons enable physicians to use a lower therapeutic drug dose and achieve top-tier patency results. With demonstrated durability and predictability in a wide range of patients, Stellarex DCBs offer a no-compromise solution for restoring and maintaining patency in the superficial femoral and popliteal arteries in patients with peripheral arterial disease.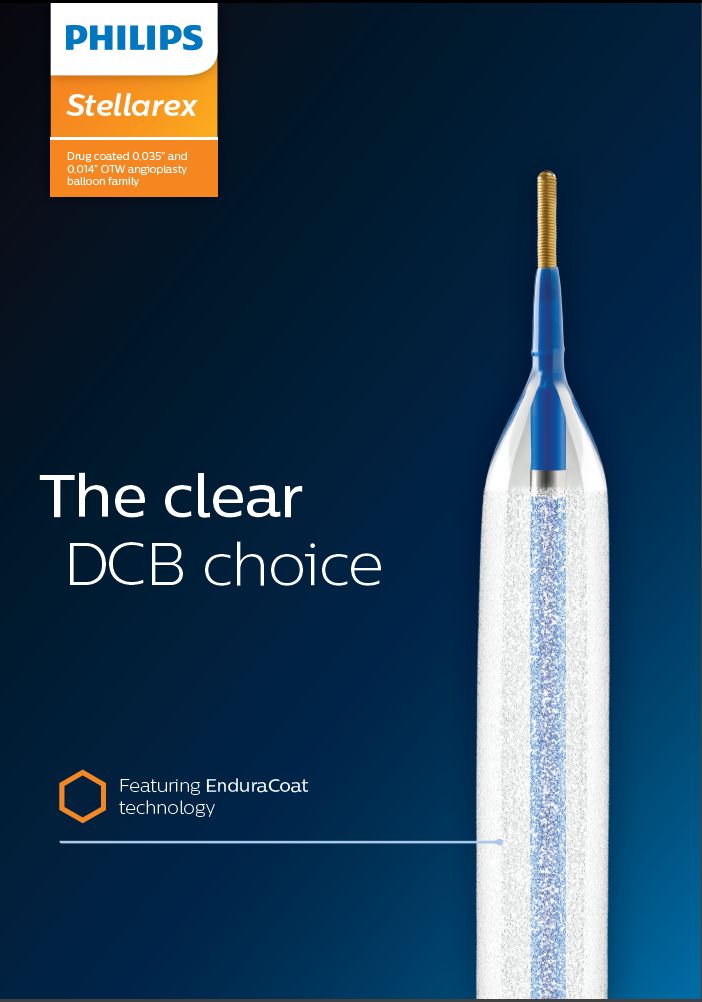 Characteristics
Differentiated technology -next-generation EnduraCoat
Hybrid paclitaxel offers prompt drug transfer and sustained tissue residency through 28 day restenotic window1
Excipient polyethylene glycol (PEG) offers excellent adhesion and durability to protect low dose paclitaxel2,3
Reduces drug loss during transit, relieving clinicians of transit time requirements4,5
1. Granada JF. Future directions, clinical applications and local drug delivery technologies. Presented at the Transcatheter Cardiovascular Therapeutics (TCT) 25th Annual Scientific Symposium; October 27-November 1, 2013; San Francisco, California. Slide 7, 15.
2. Mark J, et al. Physical properties of polymers. Cambridge University Press. 3rd ed. 2004.
3. Adamson AW. Physical Chemistry of Surfaces fourth ed. New York: John Wiley and Sons, 1982.
4. Stellarex IFU. P015457.
5. Data on file. D044595-00.
Top-tier patency and safety with the lowest effective drug dose in all SFA patients – common to complex
Common patients in EU RCT study13:
Only low dose DCB reporting 3yr patency
Statistically significant improvement over PTA (67.5% vs. 59.9%, p=0.05)13
Complex patients in US Pivotal study13 – Stellarex effective in calcium:
Statistically superior patency even in most complex patients studied in DCB RCT (64.2% vs. 51.0%, p=0.016)13
Highest rate of severely calcified lesions: five times the rate of severe calcium studied in competitive trials15
Clinically relevant difference in CD-TLR at 4 years: 28.2% Stellarex vs. 34.1% PTA (p=0.343)16
13. Mathews SJ, Stellarex in the Treatment of the SFA and Popliteal: Late- Breaking 3-Year Data, oral presentation, NCVH June 2019
14. Coscas R., Boitet A. Local and distal PTX effects : Preclinical results with different DCBs, oral presentation LINC 2018.
15. Holden A. Comparing Trials Data in the Management of Calcified Arteries. Charing Cross 2018. April 24-26, 2018; London, UK.
16. Lyden S, Safety And Effectiveness Of The Stellarex DCB With Low Dose Paclitaxel: 4 Year Results from the ILLUMENATE Pivotal trial, oral presentation, LINC Jan 2020, Leipzig, Germany