Case report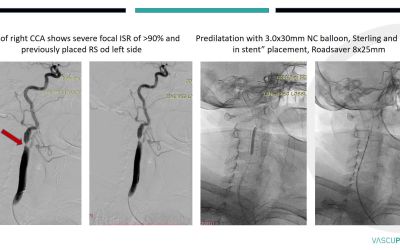 Endovascular treatment of in-stent restenosis of right ICA using dual layer micromesh Roadsaver stent
This is an interesting and unusual case of in-stent restenosis after CAS.
The patient had been stented on both ICA , left side with dual layer micro mesh stent and right side with an open cell design, Protege, Medtronic.
Restenosis occured on the right side where open cell stent was placed, even though leftside was stented before.
We decided to go for a "stent in stent" solution in order to achieve better result, and Roadsaver stent was chosen for this purpose.
Final result was satisfaying.